'Vita' means life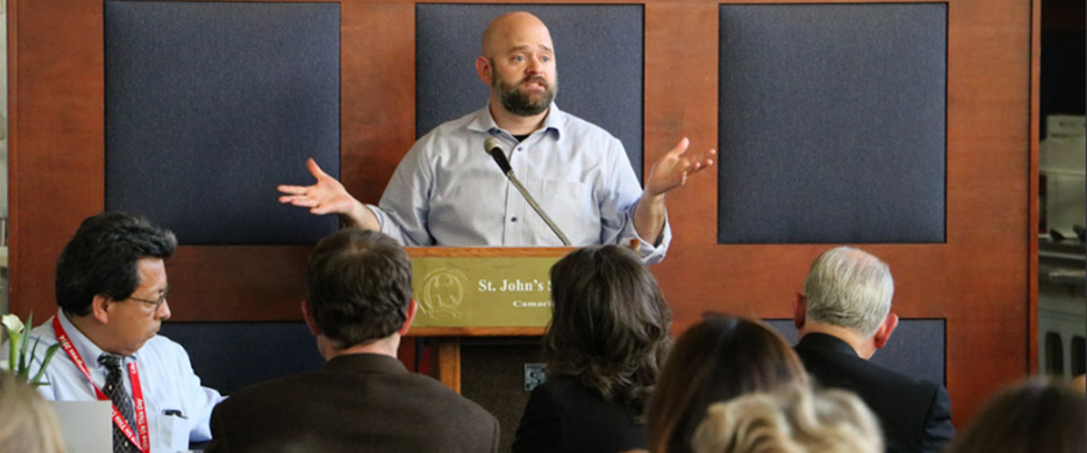 CAMARILLO — On July 22-23, more than one hundred people attended the very first Vita Institute ever held in southern California. The two-day institute, sponsored by the Notre Dame Center for Ethics and Culture, in partnership with the Archdiocese of Los Angeles and the archdiocese's Office of Life, Justice and Peace, was held at St John's Seminary and presented a condensed version of an elite training program for leaders in the national pro-life movement.
Participants in the intense training program studied an array of life issues taught by accomplished faculty members from the University of Notre Dame and Providence College in Rhode Island. The program, which is offered each summer at the university, is designed to be a weeklong training on biology, law, bioethics, philosophy, women's health and theology. However, the two-day version was aimed at condensing as much information as possible into the fundamentals of the life issues so pro-life advocates from southern California could learn and become more effective at building a culture of life.
Instructors included O. Carter Snead, a law professor at Notre Dame and former general counsel to President Bush's Council on Bioethics; Dominican Father Nicanor Austriaco, associate professor of theology at Providence College who has served as an adviser to the National Catholic Bioethics Center since 2001; Father John Paul Krimes, of the Eparchy of Our Lady of Lebanon of Los Angeles who currently serves in the Supreme Tribunal of the Congregation for the Doctrine of the Faith; and Ryan Madison, associate director of the Notre Dame Center for Ethics and Culture and an instructor of philosophy.
Those in attendance were also able to attend a Mass with Archbishop José H. Gomez who blessed the institute and all of the pro-life advocates.